Backlinks are an important element of SEO. They play a huge role in pushing your content up the ranks in SERPs.
It is essential that you build backlinks especially when your niche is competitive.
That's why it keeps popping up in SEO guides. But sometimes the authors forget to tell you what a backlink even is.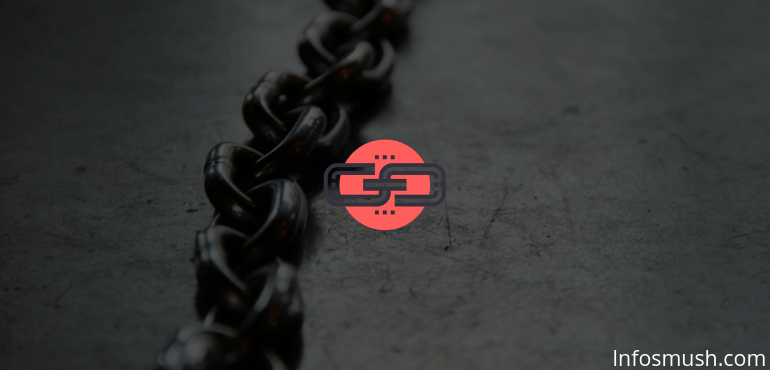 Let's answer that question first…
What is a Backlink?
A backlink, also known as "incoming link" or "inbound link" is a hyperlink or link on a website that points to another site.

It is simply a link from one web directory to another.

An example of a backlink: If a page on any-site.com has a link that points to this page, it's a backlink from my perspective. But for any-site.com it's an "external link".
A Few Terms Related to Backlinks:
Link Juice: It is believed that each web page has a limited amount of link juice. And each external link transfers that juice to the linked pages.
You can think of link juice as a "vote".

Link Building: This is the term given to the process of acquiring backlinks.

External Link: An external link is one that points to a website other than the site it exists on.

Internal Link: An internal link is a link that points to the same domain on which it exists.

Anchor Text: It is the text that contains a link. It is the visible face of the link.

For getting the most out of backlinks, the target keyword should be included in the anchor text.

No-follow: Nofollow is an attribute that is used in a link to say this to Google:"don't follow this link. I don't have any association with this link".

This attribute lowers the impact(transfer of link juice) of backlinks, it doesn't completely nullify it.

For SEO it is recommended that you nofollow all affiliate and low-quality external links(links to shady or spammy sites).

Dofollow: Links without the "nofollow" attribute are dofollow. Google freely follows these links.

Dofollow backlinks have much more weight than nofollow as they reflect trust and appreciation for your content.

PageRank: PR is an algorithm (developed by Google more than 18 years ago) that assigns a value from 1-10 to a page.

PageRank is calculated on the basis of "incoming links".

And if the pages that are linking to it have a high PageRank than that page acquires a high PageRank itself.

Page Authority: Page Authority or Page Score is based on many factors like word count, keyword density, external & internal link and more that measures the probability of a page to rank higher.

PA ranges from 1 to 100.

Domain Authority: DA is a score developed by MOZ that measures a website's ability to rank in Search Engine Result Pages(SERPs).
Backlink Generator: It is an online tool where you can enter a URL and it will create hundreds or even thousands of backlinks for free.

This is tempting, will get you penalized. Never use this type of tool.
Types of Backlinks:
Dofollow
Nofollow
But based on where you get them, there are 14 types of backlinks:
Editorial
Guest Blogging
Business Profile
Webinar links
Free Tool links
Acknowledgment Backlinks
Guest Post Bio Link
Newsworthy Press Release Links
Badge Links
Comment Backlinks
Paid Links
Non-Newsworthy Press Releases
General Business and Article Directory Links
Forum Links
Advantages of Backlinks:
Search Engine Optimization
More Referral Traffic
More Authority
Faster Indexing
How Do Backlinks Influence Rankings in Google?
That's a good question.
"Why would backlinks improve the rank of any page or website?"

Let's understand this with an example;

Suppose, you recently read a book and started recommending it to your friends.

So why would you recommend a book or anything to anybody?

Because you liked it and think it is worth sharing, right?

So what does this reveal about the book?

One simple thing, it is good enough to be shared without any incentive.

The same happens when someone links to other's content.

Every backlink is like a vote for your content.
Ultimately we can say that Google uses backlinks to evaluate the "quality" of a piece of content.
Do Backlinks Matter Anymore?
Since the discovery that search engines or Google will rank a page or piece of content higher if it has more backlinks, every SEO guru has emphasized on building backlinks.

But how long has it been since that? Do backlinks hold the same power as before?

Well, it's hard to say whether the impact of backlinks has diminished or the opposite happened. Because we didn't know just how much influence they had on rankings.

What we do know is their current level of impact.

In 2017 SEMrush conducted a study on factors that affect the ranking of a page.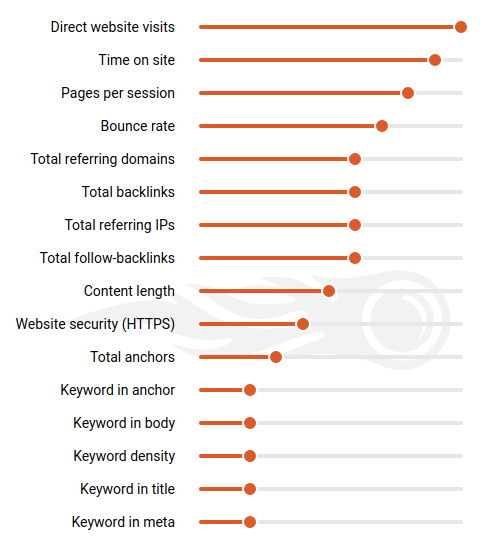 As you can see all the backlink factors are in the 5th place.
So yes, backlinks are pretty important.
Quantity vs Quality of Backlinks:
We all know what quantity means. But what does the quality of a backlink mean?
Well, quality refers to the Domain Authority(DA) of the site and the PageRank and Page Score of the page that links to your content.

Domain Authority ranges from 1-100.

A higher score means better chances of ranking higher.

How is domain authority measured?

Domain authority is based "on a 100-point logarithmic scale".

"The best way to influence the Domain Authority metric is to improve your overall SEO"
So we don't know the exact things that influence DA. But we can say that it depends on your overall SEO.
If you can get a backlink from authority sites, it could do wonders for your post.
It wasn't always like that though.
Earlier Google would take any backlink. Quality didn't matter: every backlink had equal impact.
It was all about the number of backlinks.
What made Google focus on quality rather than quantity?
People started exploiting backlinks.

They would create a bunch of sites and add a backlink to the page they want to rank higher. Spam comment on other websites and blogs. Use Backlink Generators.

To be honest this worked really well too.

But eventually, Google caught up. And penalized all of them in the Penguin update

That's why you should focus more on where you acquire the backlinks.

Another point that is used to assess the quality of backlinks is the relevance of the page and domain that is linking to your content.
If your post is about 'yoga' but the page linking to it is about 'dog food' that backlink doesn't do much.
Don't buy backlinks. There is a chance that you might get away with it. But it's not worth the risk.
How To Get More Backlinks
Here's the hard truth, getting Backlinks is not easy especially if you don't already have a good DA.
But it isn't impossible. In fact, it is relatively easy to get backlinks from "big names" than new blogs.
Because new blogs want to rank higher too so most of the time they would rather link to domains with high authority.

Yes, external links affect SEO as well(not much though).

So why is it easier to get backlink from big blogs?

It's because they (well at least most of them) care about their readers.

If they think your blog has high-quality content and the page you're asking for a link to will help their readers, they will link to that page.

They might even share it.

In the end, whether you will get a backlink or not depends on your content.

Nobody would want to link to a mediocre blog post. Your content has to be amazing.

#1. Email Outreach
This is one of the most popular methods to get backlinks.

So what you do is email the owners of blogs that are in your niche and ask them to link to your content.

But you don't straight up beg for it (well, you kind of do but use fancy words so it doesn't seem like it.).

You need to tell them why they should link to your content.

Don't be pushy or beg.
This obviously means that your content needs to be better than what's already out there.

And if your content amazing most of the time you will get the backlink.
#2. Broken Link Building
This method is my favorite.

"Why?"

Because in broken link building, you do not ask for a link. Rather you provide something valuable and get the backlink in return.

A broken or dead link is one that doesn't work the way it's supposed to.

This happens when a link is changed without proper redirection, or content is removed resulting in a 404 error(page not found).
The best place to find broken links are resource pages. These pages just provide a short description and link to contents in their niche.

To find resource pages in your niche use the following search strings
"keyword" + "resource page"
"keyword" + "resources"
"keyword" + "recommended sites"
"keyword" + "links"
"Keyword"+ "directories"
To detect broken links you can use Chrome extensions like LinkMiner or Broken Link Checker.
Or you can use the Ahref Site Explorer and filter the external links by "HTTP 404 not found"."
Here's How Broken Link Building works:
1. So the first thing you do is find broken links on sites in your niche.

2. Recreate the content that the link was referring to(use Waybackmachine)

3. Now send an email to the owner of the content.

Something similar to this:

Hey [name],

I was recently looking for[topic of the content] and found your post. It was really helpful.

I'd also like to inform you that[about the broken link] is broken. And I happen to have an article on the same topic.

I'm sure it will be helpful to your readers.
Cheers,
Name.
Don't use the exact same script.

Personalize your emails as much as you can.
Bonus: If you are able to find a site that was recently taken down, that's like a gold mine. You can check it's backlinks using Ahref or other tools and recreate the content.
Then send an email to the site owners who are linking to the dead-site. Tell them that the site has been shut down and you have a piece of content on the same topic.
#3. Guest Post
When you are starting out, you don't have a lot of high ranking content. And no backlinks whatsoever.

So it is nearly impossible to convince authority sites to link to one of your posts. Because before linking to you they will have a look at your blog.

And if they don't find other relevant and high-quality content, they won't link to you.

So you have to take matters in your own hands.

You have to guest post on other authority sites in your niche. This is a great way to build some quality backlinks.

But not all every site accepts guest posts.

So the first thing you need to do is find blogs in your niche that accept guest posts.

Use the following search strings for specific domains:
site:domain.com "submit a guest post"
site:domain.com "guest post by"
site:domain.com "contribute an article"
site:domain.com "want to write"
site:domain.com "submit your post"
site:domain.com "become a contributor"
site:domain.com "accepting guest post"
And these to search for blogs in your niche that accept guest posts:
[your_topic] "write for us"
[your_topic] "become an author"
[your_topic] "guest post"
[your_topic] "guest article"
[your_topic] inurl:contribute
Every blog that accepts guest posts has guidelines for writing and getting your posts approved. Read the instructions carefully before you start writing.
Most blogs would allow you to add one or two links that point to your own site.
But make sure you only link to relevant content.
#4. Steal Backlinks:
Your competitors' already have some backlinks, right?

What if you could steal them?

No, it's not illegal.
First, you need to find the contents of that are driving the most backlinks for them.
To do this you can use Ubersuggest to discover the top pages of a site and it's backlinks. Or if you are willing to spend some money use Ahref for more accurate results.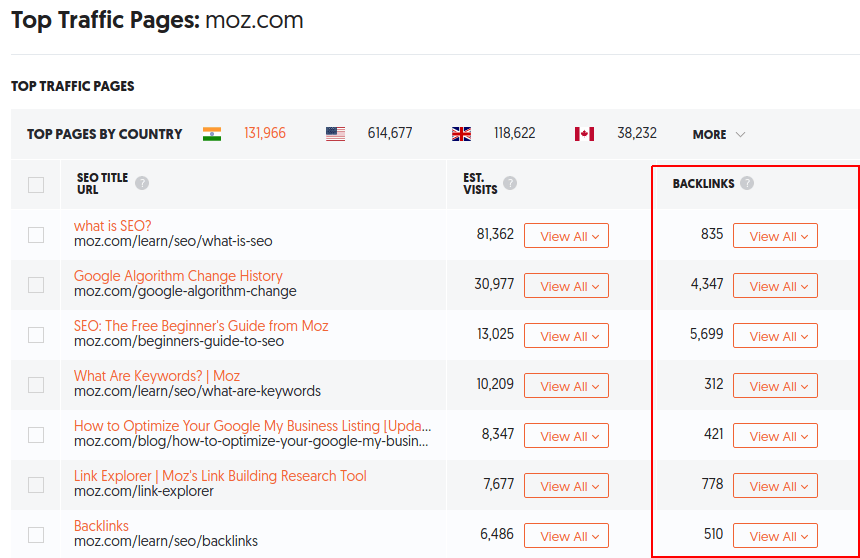 After you have discovered the posts that have the most backlinks: Analyze their content.
Is it possible to create something better? Or do you already have a post on the same topic that is "better"?
Now you can email those who are already linking to your competitors and inform them about your post. And why it's better than the one they are linking to.

Pretty cool, right?

#5. Resource Pages:

Resource pages are a great way to acquire some quality backlinks.

All you have to do is find resource pages in your niche. Then, reach out to the author and tell them that you have "this content" that will fit their page.

Remember: Never ask them to link to your content (e.g., … please link to this awesome post. It will help your readers.)

To find resource pages use the keyword strings in the 2nd method.

#6. Infographics
Infographics are one of the easiest ways of to get hundreds of backlinks.

The strategy is to create an awesome infographic and notify bloggers and content creators in your niche.

And whoever uses your infographic will link back to you(since you are the one who created it).

The reason this method works is that infographics offer information that holds attention. And it takes time to create unique designs.
Another advantage is that they are more shareable than textual content.

What would rather share?
A 2000-word post or
An informative and colorful image
#7. Charts & Research
Unique charts and research data can get you a ton of backlinks(literally).

If you conduct research and manage to discover something new & groundbreaking… that's like a magic weapon.

Don't worry, if your research only proves what's already known.

Because it's latest and hence has more weight than the old research data.
Remember, people won't know that your content exists until you tell them.
Hit everyone up in you niche and let them know about it.
#8. Roundups
Roundups are monthly, weekly or daily curated lists that link to a bunch of articles in a industry.
The sole purpose of these pages is to link out.

If you have a great piece of content they'll be more than willing to give you a backlink.

To find roundups in your niche use the following search string:
"Keyword" + "link roundup"
"Keyword" + "weekly roundup"
"Keyword" + "weekly link"
"Keyword" + inurl: roundup
"Keyword" + intitle: roundup
"Keyword" + best posts of the week
"Keyword" + best blogs of the week
#9. Interviews
Well, this strategy can only be put into action if your name is big enough or if you are skilled at something or have experience in a field..

Let's say you are an expert marketer.

You can pitch the bloggers' in your niche and schedule an interview.

This isn't as hard as you might think(if you are an expert). Because bloggers are always looking for new content.

And if you can provide something valuable to their readers, they'll be more than happy to interview you.
#10. Testimonials
Products and services providers are always eager to get customer testimonials.

And if the customer is someone famous, they'll gladly put that testimonial on the front page with a backlink.

Of course, this is only possible if you are already famous, more famous than the rest of their customers.
New bloggers usually overlook backlinks. The reason is not a lack of knowledge. It's because it's tough to get others to link to you if you don't already rank in top 3 in Google.
The strategies listed above will definitely help you get more backlinks

How many backlinks do you have?