Keyword Research remains one of the most important elements of SEO. Even though Google has shifted its focus from keywords to Topic, keywords are still pretty important.
That's why you will find hundreds of companies asking for your money for the data related to keywords. Data that will help you create "the relatively easy to rank content".
But, most of the keyword tools cost a lot of money. For new users, who have just published their site/blog, it can be too much. There are some cheap tools as well, but you would be better off using the free ones.
Paying $100+ is not something all new bloggers can afford.
So in this post, I'll show you how you can use this awesome keyword research tool which is also free. It uses Google's autocomplete API to find keywords.
Read: How to Use Ubersuggest For Keyword Research
Keyword Finder Has Two Search Types:
1. Shallow: A shallow search usually takes less than 2 minutes to complete and shows around 1400 keywords. Also, you can use up to 10 keywords for a search.

2. Deep: Well, it digs deep. A deep search can take up to 30 minutes to complete and can find up to 10,000 keywords. Only one keyword is allowed for Deep search.
How to Use KeywordFinder.io For Keyword Research:
KeywordFinder doesn't have any complicated features. It is one of the easiest keyword tools I've come across.
So the first step is to enter some keywords to find more keywords and other related data.

Now you will see a bunch of keywords related to the one you entered with their Monthly volume, Adwords CPC, Adwords Competition and Volume Trend over the past 12 months.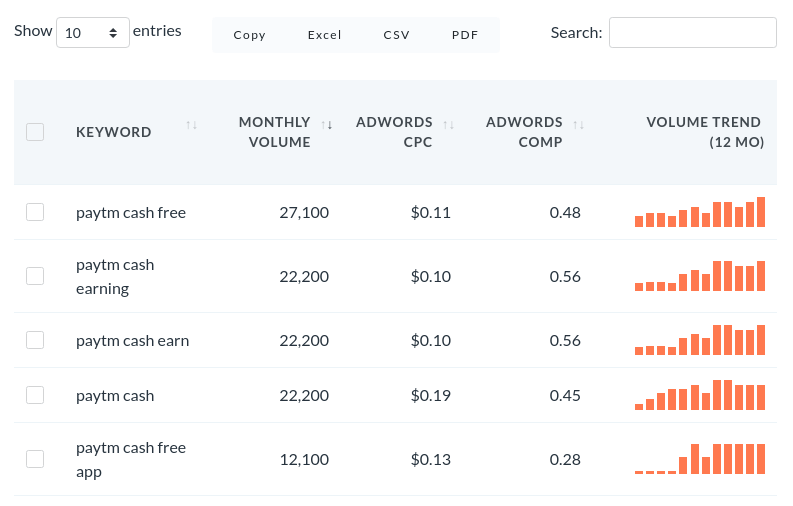 You can sort the keywords according to any of the variables mentioned above.
But that's not all. There are 5 filters that you can use to narrow the results.
Out of those 5, 3 are self-explanatory. These three are- Competition, CPC and Monthly Volume: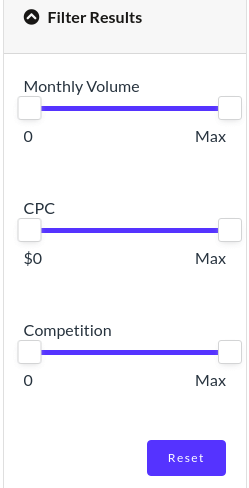 The other two filters are Negative Keywords and Positive Keywords.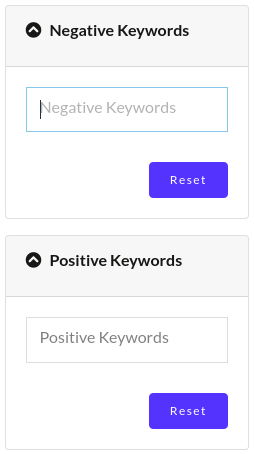 Negative Keywords: This filter helps you omit words from the keyword suggestions. KewordFinder will only show those keywords that don't include the 'negative keywords'.
Positive Keywords: This filter does the exact opposite. Only those keywords will be shown which contain the words in this box.
Out of the 5, these 2 are the most powerful. You can use them to only view the keywords that suit your niche and hide everything else.
If you provide a service or sell products you can use these filters to view keywords that have commercial value.
For example, If you have a website that sells Antivirus software you could enter "buy" in the Positive Keywords box and KeywordFinder will show keywords that have "buy".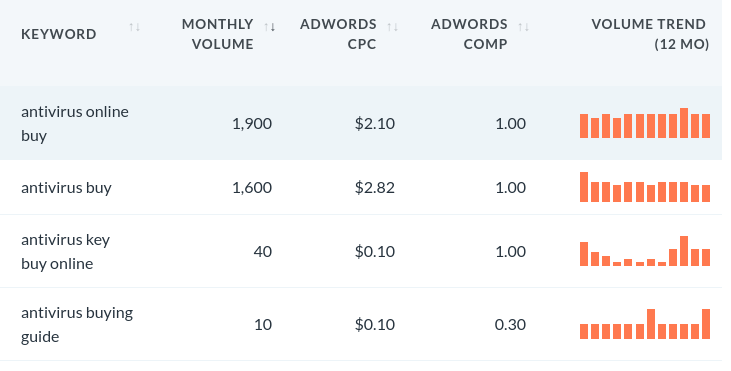 Comment below one free keyword tool that you recommend and why?